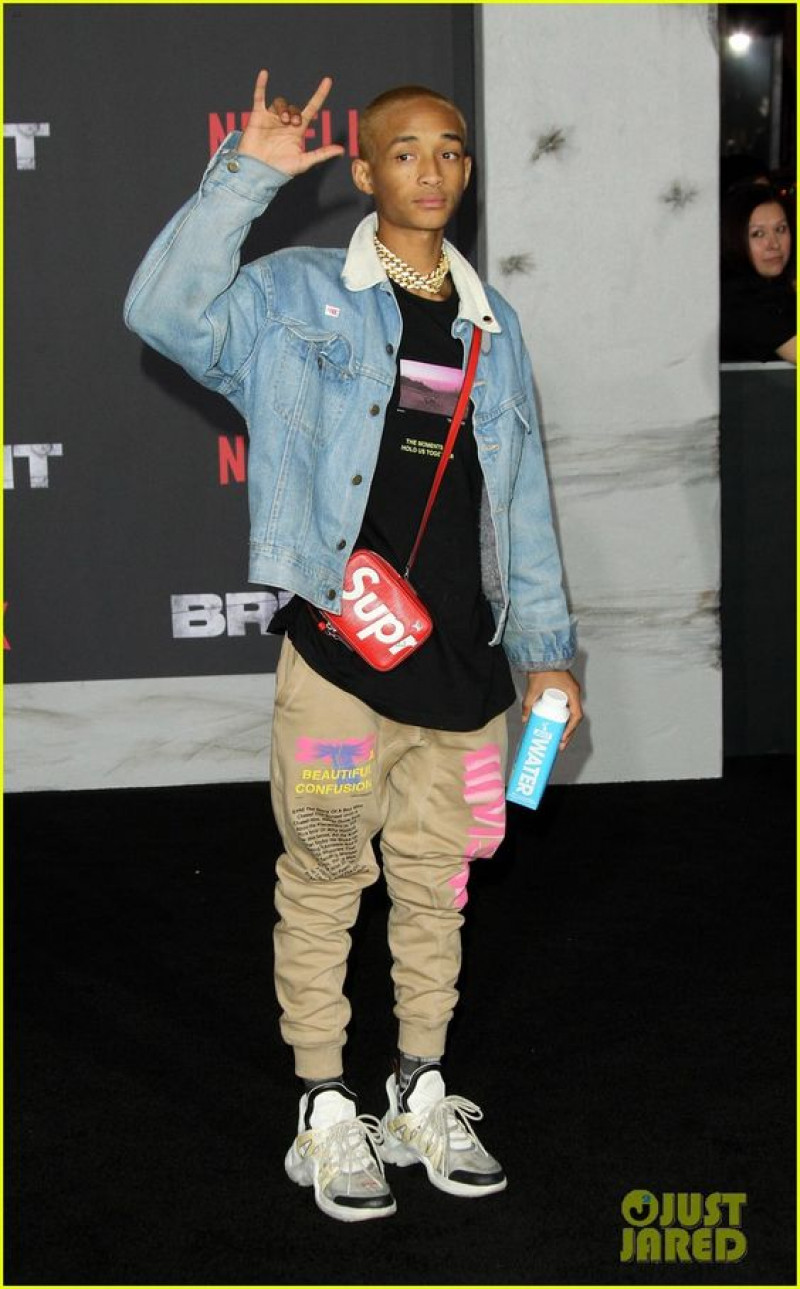 Get inspired by Jaden Smith's fashion icon status. Check out dope trends with Black t-shirts, Denim Jacket and brown trousers!
Streetwear Jaden Smith Outfits
Hip Hop Fashion
Leather Jacket
Jaden Smith
Light Blue Casual Jacket
Beige Casual Trouser
White Trainer
Light blue casual casual jacket, beige straight fit low rise knitwear long casual trouser, red long strap bags, white sport trainer, yellow gold metal necklaces, pendants and chain.