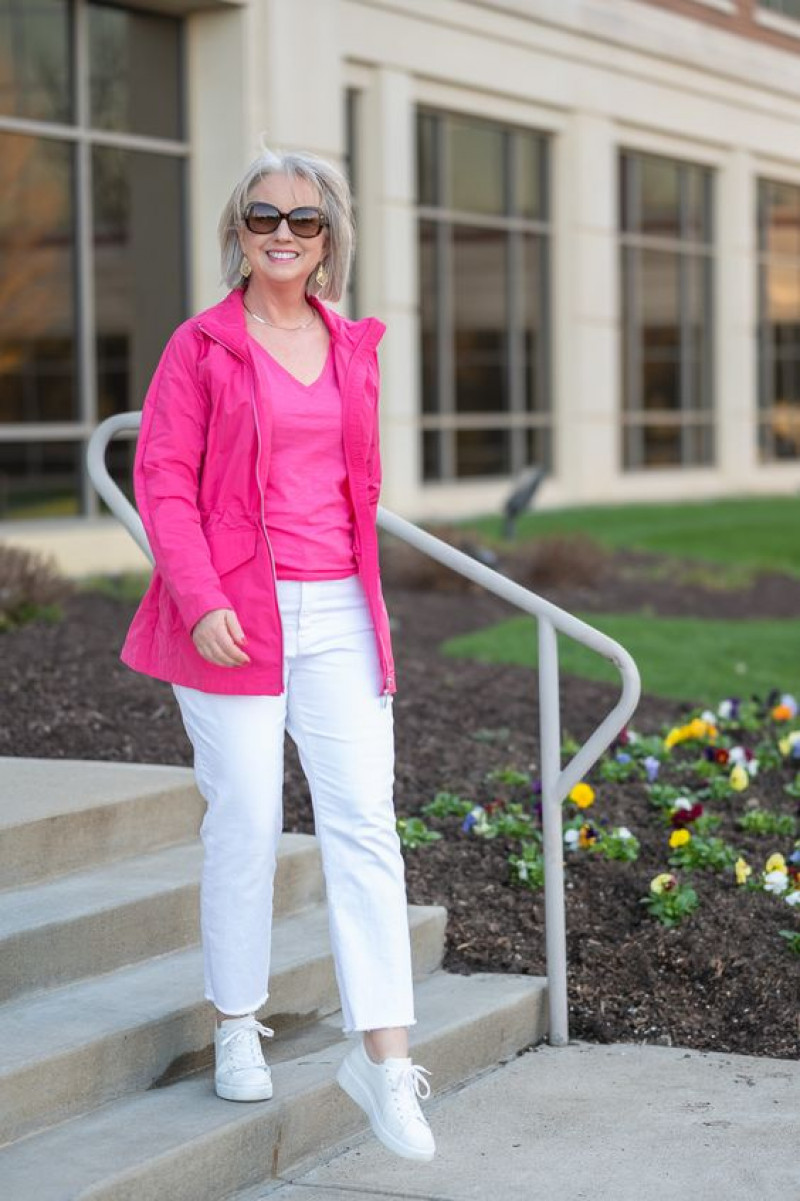 Stylish pink and white outfits perfect for any occasion, specially for Winters. It will add a touch of elegance to your wardrobe.
Jeans
White Casual Trouser
Pink Suit Jackets And Tuxedo
White Sneaker
White straight fit low rise cotton ankle length casual trouser, pink casual suit jackets and tuxedo, white sport sneaker, sunglasses.